CLIENT NEWSLETTER, SUMMER 2023
Listen to Rich and Amy chat about going to the cloud and their new digital recruiting platform.
From the desks of Rich & Amy Bradley
Since our last Client Newsletter, a whole lot has happened on our desks and in the world. It is our sincere hope that this note finds you doing well and thriving.
While we are still very busy recruiting people for our clients, we have also been in the process of updating and upgrading our technology here at TeamBradley. When the pandemic rolled in, we were in the process of updating our company website. Then, once that was completed, a little more than a year ago we moved our business to the cloud. We understand now more than ever, two things: change is inevitable, and change is a process. We had our old database for a very long time (over 17 years). And for a long time, we went with "if it's not broken, don't fix it". Our database was a great product that, sadly, finally broke. We also understand the unique challenge that many of our trainers and consultants go through working with old dogs like us who are pushed into new technology.
Those are just two bits of happenings from TeamBradley. During all that change, the last few years have been crazy, busy, and a wild ride. This last year, in particular, we seemed nonstop busy with both updating and growing, while still working with our clients that were busy growing and adding to staff.
As mentioned in the video above, we have a new digital recruiting platform we would be happy to share with you. Hinterview is a great way to digitally streamline our business with you. Our goal is meeting your needs when you need them met and speeding up your hiring process. We are truly excited about this avenue. First the cloud and now this! 
We are grateful for this amazing, wonderful business and it is our hope that the next quarter of 2023 is full of continued growth for you and your business.
Interested in hearing more about Hinterview? Please email Amy and we will follow up with you.
Have a search that needs my expertise and immediate attention; call me, email me or text me and let's get going.
Best, Rich and Amy 
Team Updates
Rich & amy
This last year has been a big transition as TeamBradley went to the cloud and proved that old dogs can learn new tricks. Technology seems to be moving fast and the managing team is working hard to keep up. We are grateful for our IT guy who keeps us up and running and answers all our technical questions. When Rich and Amy are not busy with TeamBradley and making clients happy, they are walking the family dog, or taking her on golf car rides. Coco Bean loves cruising around the neighborhood with the wind in her fur! This spring has been full of short trips to watch Cas (the youngest Bradley) and her college rowing team compete. Rich and Amy also landed in the Chicago suburbs to work and visit family. It was a lovely time to be there, with flowers blooming as the windy city was warming up.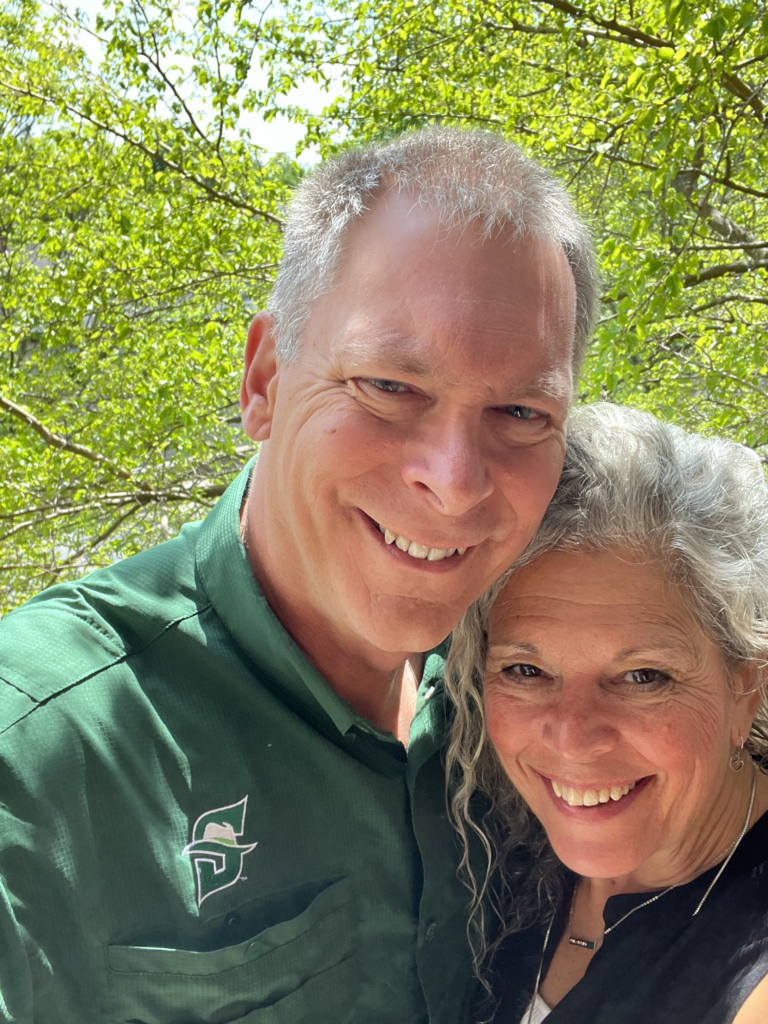 Emily
Emily has been here for nearly five years now and is transitioning more of her focus into managing aspects of the backend and becoming more focused on the recruiting side. She enjoys learning new tips and tricks from Rich, and talking to many different clients and candidates. When Emily is not busy working, she is back to traveling with friends and family. She enjoys being out of Chicago as much as possible during the winter months and loves that she can take her remote work with her and spend more time in different cities. Emily's free time is filled with weddings, family parties, and enjoying the warmer Chicago weather.
Paige
Paige is the newest employee at TeamBradley and is focused on assisting with the behind-the-scenes work for the company. She will be one of the first individuals you will speak with when calling the office. She enjoys engaging with both clients and candidates in hopes that the right fit is possible between both parties. When Paige is not working, she enjoys spending time with her husband, reading, and going on walks with her new puppy. Paige is looking forward to the summer holidays and the trips she has planned for this year.
Cas
Cas is back from a busy junior year of projects, research work, and class work along with her responsibilities as a member of the Stetson University Women's Rowing Team. The team rowed mostly in Florida this season, but also took her to New Jersey and New York. Cas is excited to be fully focused on TeamBradley's social media for the summer. She is putting her love of digital art to work, and Rich and Amy are thrilled to have her assistance. For fun, Cas loves playing Dungeons and Dragons with her friends, playing video games, and doodling pictures of the family dog, Coco Bean.
Great articles we think you will want to check out:
Selling The Company, Position, And Culture To The Candidate
4 Recruiting and Hiring Predictions for 2023