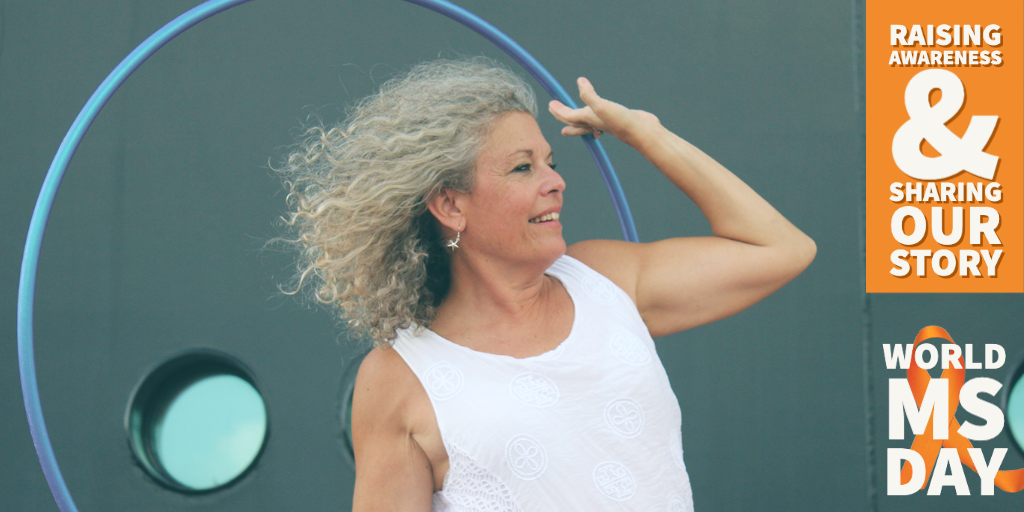 Today is World MS Day: a day to celebrate global solidarity and hope for the future.
As a person who has lived with a diagnosis of MS for over 10 years, I am taking a moment to pause and be grateful. The diagnosis and the journey changed my life for the better. I know that sounds a bit odd, but it is true. I have had an amazing journey and met outstanding professionals along the way. I am taking a moment to share my story briefly here with a heavy focus on gratitude.
I am grateful for my doctor friend, who knew I would only call her if I was super concerned. She listened to me and told me I needed an MRI. I am grateful for the next doctor I saw after that call, Dr. Tudor Iacob, who listened to me explain how I was feeling 'weird' and how I felt that something was progressing. Others in this discovery process had previously ignored me because I said I had no pain, because I did not know back then how to verbalize what I was feeling. It was like a vibration running under my skin. I am grateful for the people who supported my belief that Dr. Terry Wahls had it right, that food can heal. I am grateful that my sister shared Dr. Wahls' name with me. I am grateful that in the universe, the right people came my way. I deeply believe that mind, body, and spirit matter, and they all work together.
Fast forward to 11 years later, I am now a fitness instructor for all ages and I created and teach a kids' fitness and play exploration classes (revolving around a hula hoop) that I share with my local libraries. I fell in love with hula hooping because of my need to get my core stronger, and I have been doing it for over 10 years now. I teach hoop fitness classes for adults and as a previous classroom teacher I love lugging hula hoops into the library conference rooms to play with the kids and their families. My journey from overweight (roughly 180ish pounds on a 5'4" frame) and out of shape to now 145 pounds has been mind-boggling. I never ever would have thought that I would be doing the fun stuff I do at age 60. MS was a wake-up call for me. I truly believe that foods, fitness and what you matter to your body and health.
As I ponder my journey and the years that have passed since those early days, I believe there is hope. I celebrate today and I am humbled by the gifts of my journey and the many inspirational people that I've met along the way.
Amy Raspiller
PS: A shout out to Dr. Wahls – I love and thank you for becoming my friend in this crazy journey and crazy world. I am thinking of you today.
Resources and Links:
Dr Terry Wahls, Minding your mitochondria
https://www.youtube.com/watch?v=KLjgBLwH3Wc
More about Amy Raspiller