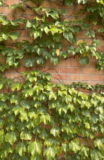 Tammy Dougherty
Team Accountant
Tammy Dougherty
Team Accountant
About Tammy
Tammy Joined TeamBradley in May 2007. If it is financial, she takes care of it. Tammy makes sure TeamBradley runs smooth between payroll and clients accounts. She earned her BA in Accounting from University of Illinois, Carbondale. Tammy enjoys gardening, weightlifting, and watching the Cubs and the Bears.
If you weren't working at TeamBradley what would you be doing? Sitting on the beach.
If you could live anywhere where would it be? Italy.
What is your favorite food? Pizza.